---
Affiliate Disclaimer: This post may contain affiliate links, meaning we get a commission if you decide to make a purchase through our links, at no extra cost to you.
---
Portable pressure washers are becoming more popular. This is due to their user-friendliness, versatility, and effectiveness for a variety of cleaning tasks. People are becoming more aware of the benefits of using pressure washers for home and car maintenance. This has increased the demand for reliable and easy-to-use equipment.
Ryobi, a well-known power tool manufacturer, has emerged as a global leader in the portable pressure washer sector. It is quickly becoming a go-to choice for homeowners and professionals alike, thanks to its reputation for developing high-quality and user-friendly equipment.
Pressure washers, such as the Ryobi 1800 PSI Electric Pressure Washer, offer great power in a small package. This makes them ideal for different cleaning projects. As the popularity of portable pressure washers grows, Ryobi stands out as a brand that provides outstanding value and convenience to its customers.
Ryobi's Story
Ryobi Seisakusho Co., Ltd. was established in 1943 in Japan and began selling die-cast products in 1944. The company began manufacturing offset printing machines in 1961 and was listed on the Tokyo Stock Exchange in 1962. It began manufacturing power tools in 1968 and changed its name to Ryobi, Ltd. in 1973.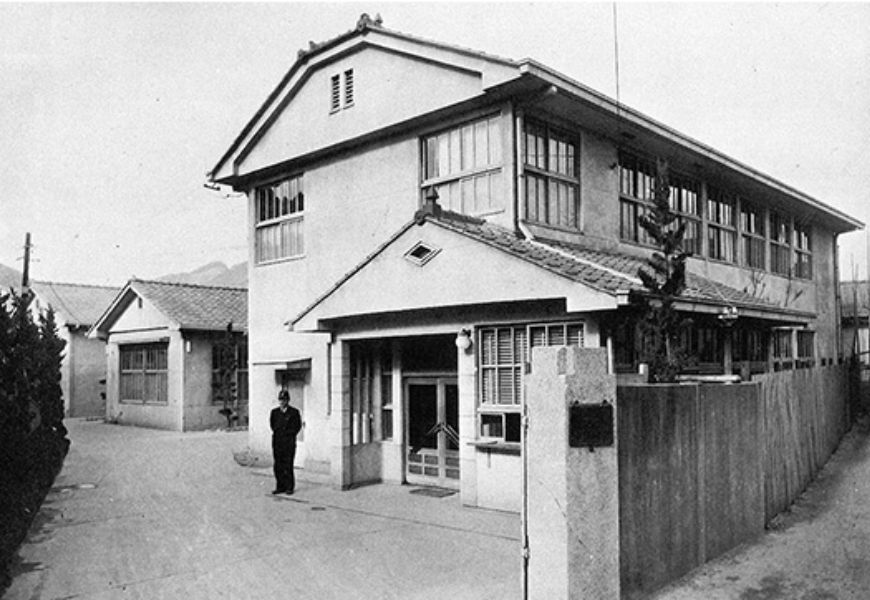 Ryobi has grown globally since then. It has become a popular choice for both homes and professionals. Ryobi offers a diverse selection of power tools and outdoor equipment.
Ryobi 1800 PSI Pressure Washer Highlights
Let's take a closer look at the features that set it apart from the competition. You'll be amazed at what this small powerhouse can accomplish!
Electric Motor, 13 Amp
A powerful 13 Amp electric motor at the heart of this pressure washer gives enough power to easily blast away filth and grime.
Also, it's electric, so no more dealing with gas, fumes, or loud engine noises. Simply plug it in and you're ready to go!
Power of 1800 PSI and water flow rate of 1.2 GPM
This pressure washer is great for many tasks. It has an 1800 PSI pressure and 1.2 GPM water flow rate. This makes it perfect for a range of cleaning tasks.
It is ideal for cleaning a muddy driveway or a grubby fence.
3 Quick-Connect Nozzles (15°, Soap, and Turbo)
This pressure washer's three quick-connect nozzles are one of its most appealing features. You'll get a 15° nozzle for general cleaning, a soap nozzle for adding detergent, and a turbo nozzle for those extra-tough jobs.
Simply attach the appropriate nozzle for your task, and you'll be cleaning like a pro in no time!
Strong Roll-Cage Frame
We understand that outside cleaning can be challenging. That's why the Ryobi 1800 PSI pressure washer was designed with a tough roll-cage.
The strong frame protects the pressure washer from knocks and bumps. It also makes it easy to carry around your yard.
What Comes Inside the Box?
Inside the Ryobi 1800 psi pressure washer box, you'll get:
1800 psi electric pressure washer unit
A trigger gun
Spray wand
3 quick connect nozzles
20-foot hose
A foam blaster cannon
Applications and Performance
You'll be shocked at how well this little cleaning machine can alter your outside environment!
Cleaning Power and Efficiency
Cleaning efficiency and power are two of the most critical components of any pressure washer. This pressure washer has 1800 PSI of force and a 1.2 GPM water flow rate.
You can use it to wash your car or other light-duty applications around the house.
Surfaces and Tasks
This multi-purpose pressure washer is ideal for cleaning a wide range of surfaces, including:
Windows: With the help of this pressure washer, you can get those hard-to-reach windows shining clean. To avoid damage, be sure to use the proper nozzle and pressure setting.
Decks: Is your hardwood deck looking a little worn? By eliminating grime, algae, and mildew, the Ryobi 1800 PSI pressure washer may help you restore it to its former splendor.
Furniture for the Patio: Don't allow grime and dirt to mar your time relaxing outside! You can use this pressure washer to clean and freshen your patio furniture, restoring it to new condition.
Ryobi 1800 PSI Pressure Washer: Pros & Cons
Pros
The 1800 PSI power is ideal for demanding outdoor cleaning operations.
The small size makes it simple to store and transport.
When compared to other models on the market, the pricing is reasonable.
Very easy to set up.
It has an in-line water inlet and outlet design which prevents the tangling of hose pipes.
The spray gun has an ergonomic design.
Cons
The hose is short & feels cheap.
The noise level is a little higher than on other models i.e. 84 decibels, so expect some noise pollution.
The provided foam cannon is terrible. It just applies soapy water instead of making any foam.
Anyone who has ever used a pressure washer knows that hoses that come with the pressure washer are always crap.
Therefore we recommend upgrading your hose with the durable, kink-free, 50-foot hose by Uberflex. It attaches easily with Ryobi 1800 psi pressure washer using the M22 standard fitting. Check it out on Amazon.
If you want to use this pressure washer primarily for car detailing, then you need a better foam cannon. A poor foam cannon not only wastes soap but also reduces its cleaning efficiency.
We recommend getting the DUSICHIN SFL-001 foam cannon for excellent snow-like foaming without breaking the bank.
Ryobi 1800 PSI Pressure Washer vs. Other Models
Ryobi 1800 PSI VS 2300 PSI
The Ryobi 1800 PSI Electric Pressure Washer (RY141820VNM) is a compact and budget-friendly option, providing a surprising amount of power for its size. In comparison, the Ryobi 2300 PSI 1.2 GPM Electric Pressure Washer with an induction motor is the most powerful electric model from Ryobi, offering more power to clean tougher jobs around the house.
However, the 1800 PSI model is well-suited for users who prioritize storage space and portability. Both models are designed with user convenience in mind, and their choice depends on the specific cleaning needs and preferences of the user.
Ryobi 1800 PSI VS 2000 PSI
The Ryobi 1800 PSI Electric Pressure Washer is a compact and budget-friendly option, with a focus on portability and storage. In contrast, the Ryobi 2000 PSI Electric Pressure Washer offers slightly more power, with 2000 PSI and a 1.2 GPM flow rate however, it's a bit larger in size and more expensive.
But should you pay more just to get an additional 200 PSI? Well, both models are designed with user convenience in mind, and the choice between them depends on your specific cleaning needs and preferences.
However, you might not be able to tell the difference between both models in your cleaning. So, for an average user, it does not make sense to pay more for the additional 200 PSI in our opinion.
User Feedback and Experiences
The Ryobi 1800 PSI pressure washer has garnered a lot of favorable feedback in terms of user reviews and experiences. Many consumers complimented its effective cleaning powers and ease of use. Some have even said it has saved them time and money on professional cleaning services.
However, there are certain typical criticisms that users have raised. One of the most prevalent complaints is that the hose is too short, making it difficult to reach specific locations.
Furthermore, several consumers have complained about the pressure washer leaking or malfunctioning after only a few uses.
Final Verdict
The Ryobi 1800 PSI pressure washer is a cost-effective and strong cleaning solution for a variety of outdoor cleaning activities. With 1800 PSI of force and 1.2 GPM of water flow rate, this pressure washer can remove filth and grime from a variety of surfaces, including windows, decks, and patio furniture.
Just don't expect to use this pressure washer for longer periods of time. It's just not built for that kind of use. The GPM equals cleaning speed so you cannot expect to clean your driveway very quickly with a 1.2 GPM pressure washer.
If you have to clean large areas around your house, don't go for this pressure washer. It is best suited for car detailing jobs.
While it has some disadvantages, such as a shorter hose length and a somewhat higher noise level, the overall good user experience and affordable pricing make it a popular choice among homeowners.
Also, check out our review of another portable powerhouse the Active 2.0 Pressure Washer.
Sources:
Thanks for your feedback!