---
Affiliate Disclaimer: This post may contain affiliate links, meaning we get a commission if you decide to make a purchase through our links, at no extra cost to you.
---
Blast through grime and rejuvenate your property with the power of the best electric pressure washers. These impressive machines transform your typical garden hose into a high-powered cleaning tool.
But with so many options on the market, how do you know which electric pressure washer to buy? This comprehensive review will guide you to the top electric pressure washer brands of 2023.
What Are Electric Pressure Washers?
Electric pressure washers have become a homeowner's best friend when it comes to tackling hefty cleaning tasks. Thanks to their powerful motors and effective pumping action, these machines save you time and spare your arms from performing rigorous scrubbing duties.
Choosing between the top electric pressure washer brands is crucial because not all pressure washers are created equally. The brand defines not only the quality and durability of the unit but also the after-sales service you can expect. With the right brand, you'll have a reliable and robust pressure washer that will serve you for years to come.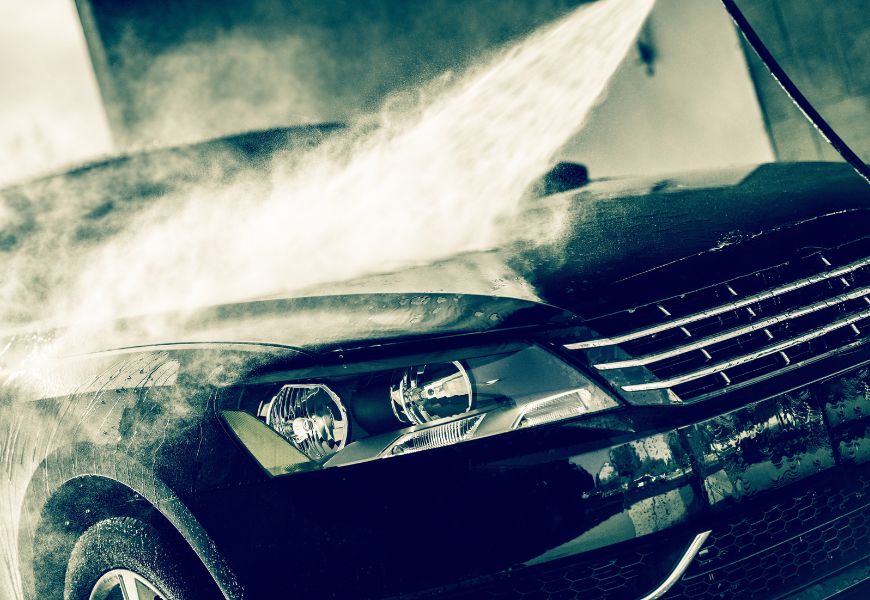 How to Choose the Best Electric Pressure Washer Brand for You
Consider these important factors when choosing the perfect brand based on your requirements:
Cleaning Power (PSI)
One of the primary benchmarks for determining the performance of an electric pressure washer is its Cleaning Power. It is measured in Pounds per Square Inch (PSI). The higher the PSI, the greater its ability to remove stubborn dirt and grime.
While homeowners may only require a PSI range of 1,300 to 2,500 for everyday cleaning chores, professionals might opt for a higher PSI range of 2,800 to 4,000 for more demanding jobs. Your choice of brand should reflect your specific cleaning objectives and projects in terms of PSI.
Durability
The durability of an electric pressure washer is essential. You'll want a product that withstands the test of time and regular usage. Compare the build quality and materials used by different brands; those that utilize high-quality components tend to offer increased longevity. Brands that consistently receive positive user feedback for their durable products should be prioritized.
Price
An electric pressure washer's price should align with your budget without compromising on quality and features. High-priced models often offer advanced features and stronger builds. However, there are numerous affordable brands that deliver reliable performance for casual users.
On the other hand, professionals may invest in premium models for heightened durability and additional features.
Customer Reviews
Consider other users' experiences with the electric pressure washer brands by reading customer reviews. Assessing common trends in user feedback can provide insights into the product's overall performance, helpful features, and any potential drawbacks.
Favorable reviews often indicate that a brand meets or exceeds expectations, while negative reviews can signal potential issues to consider.
Warranty
The warranty offered by an electric pressure washer brand is an indicator of the manufacturer's confidence in their product quality. A longer warranty typically suggests that the brand stands behind its products. It also shows their commitment to addressing any issues that may arise.
Opt for brands that provide a comprehensive warranty on their pressure washers and responsive customer service to address any potential concerns or manufacturing defects.
Review of the Top 10 Electric Pressure Washer Brands of 2023
Sun Joe:
A leader in outdoor tools, Sun Joe offers electric pressure washers built for efficiency and eco-friendliness. They feature powerful motors, adjustable nozzles, and extensive warranties.
With a range of models to suit different budgets, Sun Joe wins praise for its proven commitment to eco-friendly practices, affordability, and excellent customer service.
Ryobi:
Primarily known for power tools, Ryobi has carved a niche in the pressure washer market with its dependable and innovative products. Their washers offer strategic design incorporation like onboard detergent tanks and multiple nozzle options.
Consumers frequently commend the brand's reliability, power, and durability, accompanied by friendly customer service.
Craftsman:
Craftsman's solid industry reputation extends to their electric pressure washers, which blend resilience with efficient design. With products engineered to tackle everything from light tasks to heavy-duty projects, they are widely appreciated for their long-lasting build, user-friendly design, and comprehensive after-sales service.
DeWalt:
As a strong contender in professional-grade electric essentials, DeWalt excels in electric pressure washers too. They're recognized for their high power, tough construction, and long-lasting performance.
Customers maintain a high regard for DeWalt's durability and workhorse capacity, making it a preferred choice for robust, professional tasks.
Greenworks:
Besides their notable commitment to the environment, Greenworks provides electric pressure washers that balance power and design. With easy storage and lightweight maneuverability, these washers have continuously won users' praise for their quiet operation, variety of accessible features, and impressive affordability.
Wen:
Wen's offerings in the electric pressure washer sector marry quality with affordability. They emphasize providing high water flow rates for quick and thorough cleaning, with users frequently complimenting their user-friendly setup, reliable performance, and responsive customer service.
Generac:
Generac stands out with its rugged and easy-to-navigate designs. Their electric pressure washers range across different PSI levels, catering to diverse user requirements.
They usually receive positive commentary on their reliable performances, potent cleaning power, and uncomplicated operation.
Karcher:
Karcher's pressure washers combine innovative design and high performance, with features such as variable pressure control.
Widely recognized for their solid construction and efficient operation, Karcher emphasizes sustainability in their cleaning solutions.
Stanley:
Stanley's durable electric pressure washers deliver professional-grade power, affirming the brand's promise to withstand tough cleaning tasks.
High reviews are often attributed to their quality build, consistent performance, and the brand's commitment to excellent customer service.
Simpson:
Simpson excels in manufacturing high-power, easy-to-operate machines. Their sturdy, heavy-duty electric pressure washers are designed for a variety of cleaning tasks, often receiving accolades for their superior durability, powerful cleaning ability, and efficient functionality.
Conclusion
Choosing the perfect electric pressure washer boils down to acknowledging your specific cleaning needs, assessing the list of potential brands against the critical factors mentioned above, and making an informed decision accordingly. It's wise to understand that the optimal choice for you might not be the most powerful or the most expensive model on the market. Instead, it's the one that best aligns with your cleaning requirements, durability expectations, budget, and customer service needs.
Brands like Sun Joe, Greenworks, and Ryobi have consistently been praised for their ingenuity, providing benefits to both homeowners and professional users. However, your final decision should be influenced by your personal and unique needs.
No matter the brand you settle on though, remember that the proper maintenance, correct use, and adequate storage of your electric pressure washer will be key in extending its service life and getting the most value from your investment.
Sources:
Consumer Reports, Best Electric Pressure Washers of 2023
Forbes, Best Pressure Washers 2023
Thanks for your feedback!